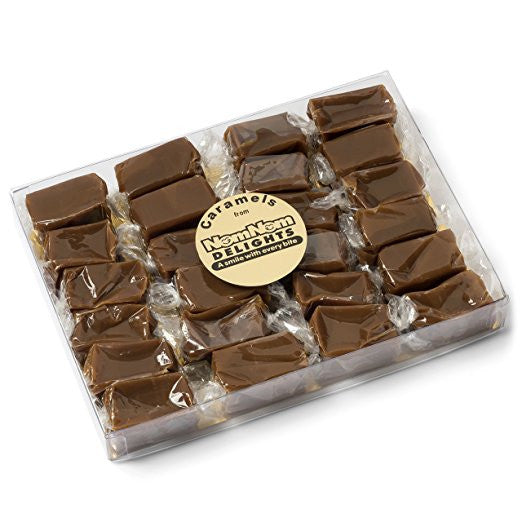 NomNom Delights
Sea Salt Chocolate Caramels
PRICE AND SHIPPING
Savor the taste of handmade gourmet caramels that are soft and chewy with a delectable buttery flavor.

Includes 24 individually wrapped NomNom Delights caramels conveniently packaged in a box and perfect to give as a unique gift or enjoy for yourself.

Beware the addiction potential is high with these treats due to the real butter, fresh cream, real sugar, salt and flavorings combined to create a caramel that entices the tongue so well you may want to eat them all in one sitting.

Never hard, but soft, chewy and easy to unwrap so you can take your time and satisfy your sweet tooth with the unique flavors of gourmet caramels that are very hard to find.

As an Amazon Associate, we earn from qualifying purchases.