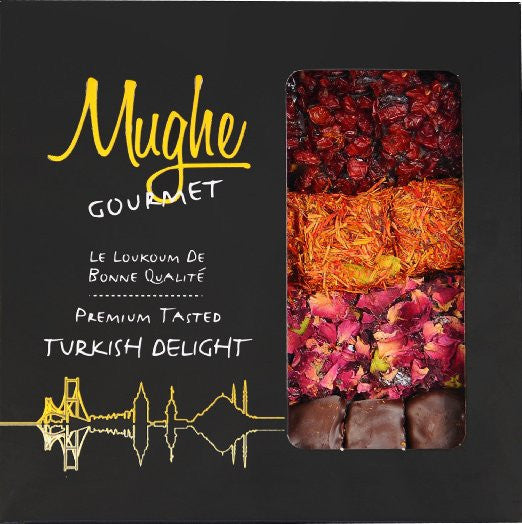 Turkish Delight
Luxury Assorted Turkish Delight
PRICE AND SHIPPING
Delicious luxurious mixed Turkish Delight stuffed with 45% minimum pistachio. Four luxury Lokum varieties : Zereshk barberries coated, Saffron coated, Chocolate coated and Rose petal coated Turkish Delight

Signature Turkish Delight assortment: Explore the original and true Turkish Delight and Lokum taste sensations. Just try the most prestigious delicious Turkish Delight treats

Imported from Istanbul

One of the most traditional and well-recognized Turkish treats, Turkish Delight, has been served since Ottoman times. Our Turkish Delight is crafted exclusively by talented master confectioners using traditional methods and combines fresh fruits and nuts, without any preservatives or additives. Ideally served after meals or with coffee, this delicacy perfectly represents Turkish hospitality

The distinction that defines us is mainly using only the best ingredients and offering only what we would eat

We do not use glucose syrup or preserving additives in our products

As an Amazon Associate, we earn from qualifying purchases.