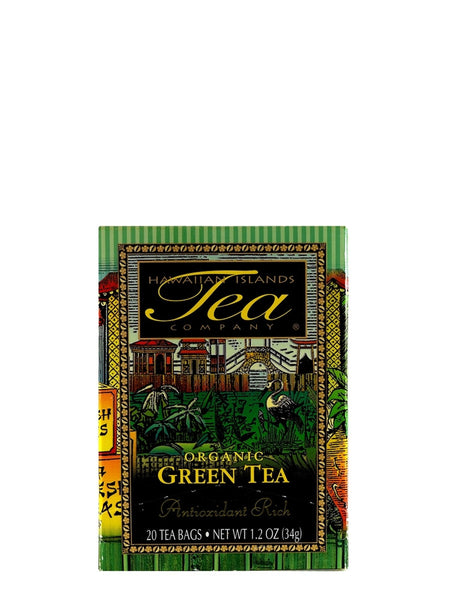 Hawaii Coffee Company
Hawaiian Islands Organic Green Tea
PRICE AND SHIPPING
If you love green tea, you're in for a treat. Ours is 100% Certified Organic.
This rich amber/jade colored tea is 100% Camellia Sinensis leaves, organically grown and certified.
A more potent antioxidant than black tea, Organic Green Tea contains salubrious polyphenols, carotenoids, tocopherols, vitamin C and several beneficial minerals, and is known to aid digestion.
A smoothly refreshing tea with a freshly-harvested taste and aroma.
Contains 20 individual tea bags
As an Amazon Associate, we earn from qualifying purchases.