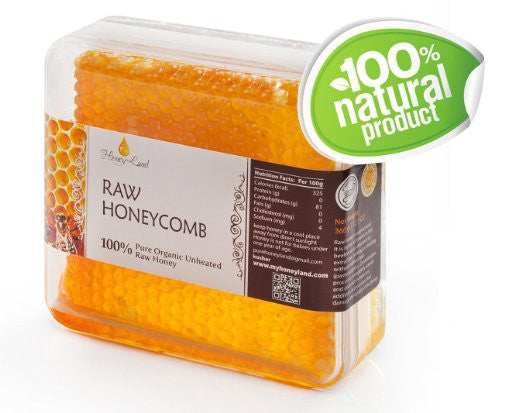 Honey Land
Honey Land 100% Pure Raw Unfiltered Honeycomb
PRICE AND SHIPPING
100% Pure Raw Honeycomb straight from the hive: Unfiltered *Kosher * 360gr / 12oz

Naturally sweet and delicious!

Has many health benefits including: cholesterol management, improving liver function, contains antioxidants to eliminate free radicals

The perfect gift for a vegetarian friend, family member, a health conscious pal and YOU!

No Pesticides * No Herbicides * No Chemicals or Pollutants * No Artificial Ingredients, Additives or Preservatives

As an Amazon Associate, we earn from qualifying purchases.