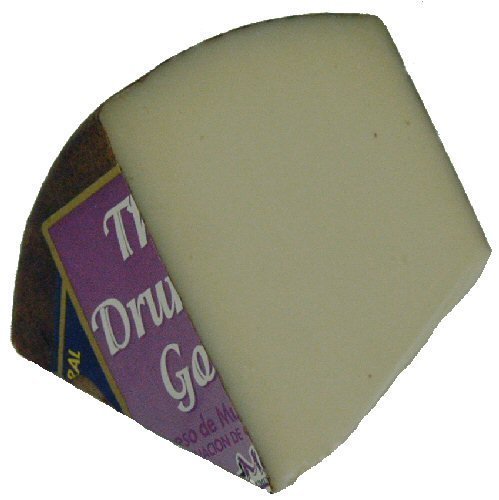 Gourmet-Food
Drunken Goat (1 Pound)
PRICE AND SHIPPING
The Drunken Goat or Murcia al Vino is a young Spanish goat's milk cheese that is soaked in Doble Pasta Wine for 48-72 hours and then aged for a couple of months.
This incredible goat cheese is made the Murcia region of Spain, which is on the Mediterranean coast.
When you taste this gourmet cheese you will experience a mild and rich flavor, and clear sweet and spicy finish from the wine.
But while very interesting the wine flavor remains subtle and doesn't over power the cheese. It's very delicious for nibbling on.
The Drunken Goat has a firm and brilliantly white interior and a smooth violet rind.
We cut and wrap this cheese in wedges of 8 ounces and 1 pound.
As an Amazon Associate, we earn from qualifying purchases.