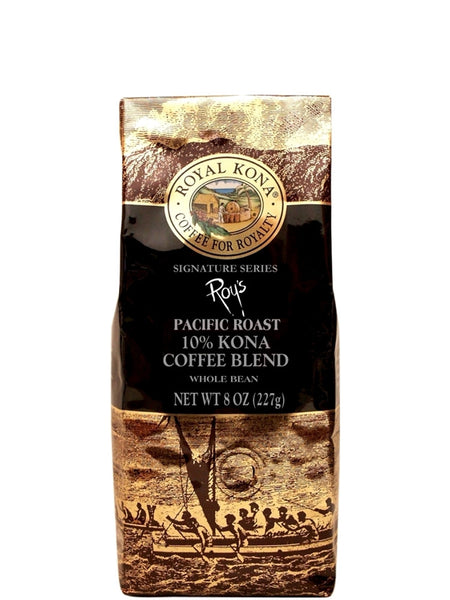 Hawaii Coffee Company
Royal Kona Chef Roy Yamaguchi Whole Bean Coffee (8 oz)
PRICE AND SHIPPING
The favorite finish to a meal by Chef Yamaguchi, and served in his award winning restaurants.
A bit on the darker side of a Vienna Roast done to perfection every time.
Now you can enjoy this specialty blend after your own meals!
Chef Series Coffees are proprietary blends created by Hawaii's own legendary Chefs and served exclusively in their restaurants; no where else.
Contains at least 10% Kona Coffee beans.
Roast Type: Vienna Roast
Blend Type: 10% Kona, Specialty Blend
As an Amazon Associate, we earn from qualifying purchases.