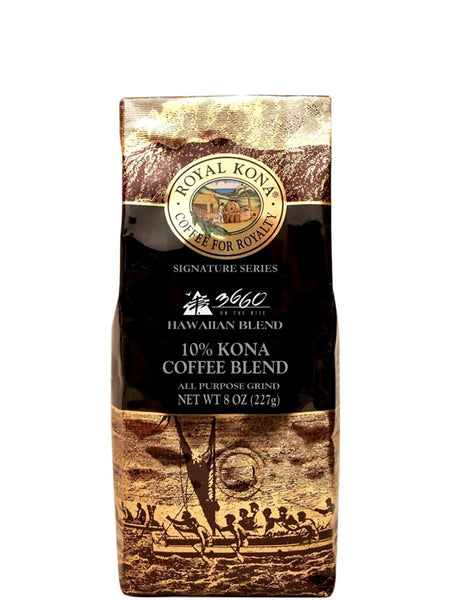 Hawaii Coffee Company
Royal Kona Chef Russell Siu Ground Kona Blend (8 oz)
PRICE AND SHIPPING
Chef Russell Siu is internationally renowned for his award winning cuisine, served at the legendary 3660 ON THE RISE restaurant in Honolulu, Hawaii.
Chef Siu selected a Kona blend for his restaurant; a medium roast distinguished by its smooth full body and rich dramatic finish.
Our Chef Series Coffees are proprietary blends created by Hawaii's own legendary Chefs and served exclusively in their restaurants.
Roast Type: Medium
Blend Type: 10% Kona, Specialty Blend
As an Amazon Associate, we earn from qualifying purchases.